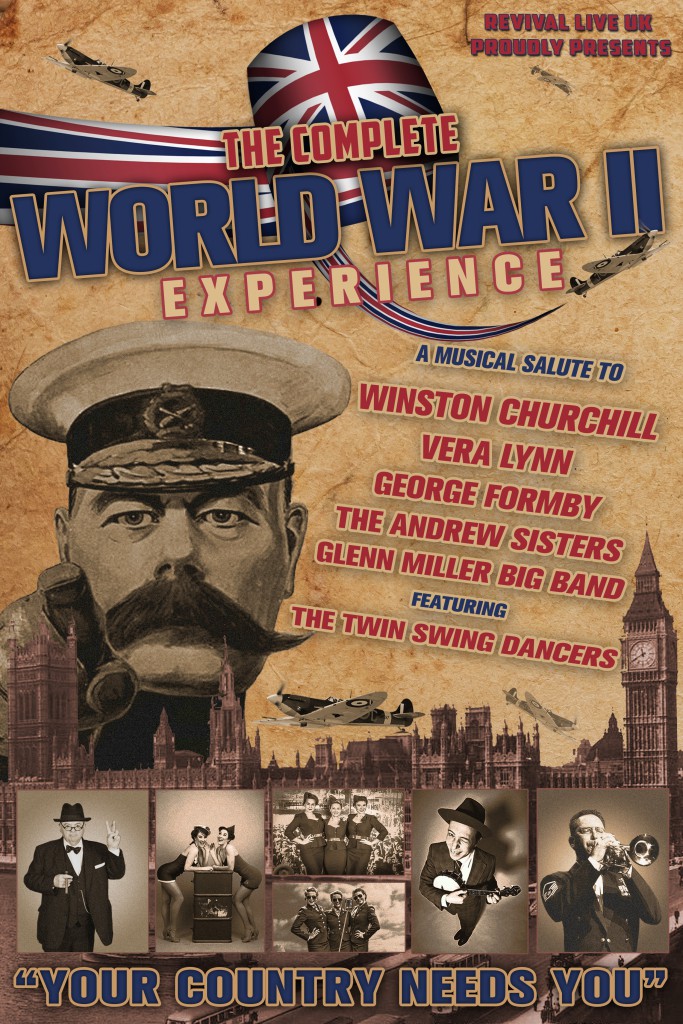 Having recently secured a contract to provide a complete entertainment programme for a Battle of Britain Ball later this year, Revival Live UK are excited to announce details of "The Complete World War II Experience", which is proving to be popular for many other military events across the UK.
We have a lot of experience of working with the Armed Forces, with our D-Day Darlings and Bombshell Belles performing at a number of regimental dinners, commemorative parades and military festivals throughout the past ten years. During this time, we have gained a clear understanding of how to theme such events which is why we decided it was time to put together a comprehensive package that provides clients with an all-encompassing wartime entertainment experience – without the hassle of having to deal with individual acts or agencies.
A major consideration for military bases when organising such events is reliability, and organisers generally approach agencies to provide the entertainment element as they feel safeguarded against the possibility of acts not turning up on time – or worse, not at all. As we produce and source all of our performers in-house, we offer the same security as an agency with the added benefit of a built-in consultancy service. This ensures a clear schedule is mapped out well in advance so the client doesn't have to worry about the timings or logistics leading up to, or on the day of, the event.
Entertainment organiser for RAF Waddington, who recently approached us for an upcoming Battle of Britain event recently stated: "As a full-service production company, Revival Live UK, offers a multitude of top quality performers and provides the assurance I need to know the night's entertainment will run smoothly." Nicely put, thank you!
Whilst we may be adding to our offering in the future, "The Complete World War II Experience" currently comprises our 'Forces Sweetheart' 40s vocalist, delightful wartime trio 'The D-Day Darlings' and our pin-up harmonists 'The Bombshell Belles', as well as a Glenn Miller Dance Band, a Winston Churchill impersonator, a George Formby tribute and our impeccably sassy dancers, 'The Swing Twins'. This impressive line-up can be tailored to suit the budget, theme or venue of any occasion.
It's such an honour to be a part of any event which pays tribute to our country's history; the music and memories of the 1940s is what initially inspired Revival Live UK. Now, as interest for our WW2 offerings seems to be on the rise, we look ahead as we continue to provide high class entertainment which captures the right style of any forties or wartime event. Hopefully that'll lead us to waving our flags at many more military establishments, museums and railways over the next few years!