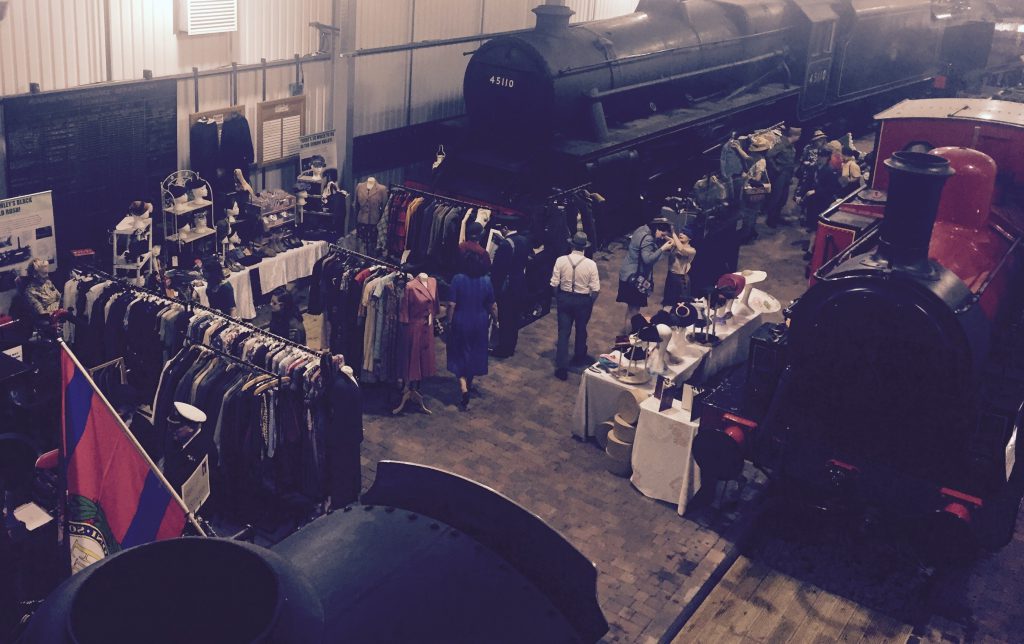 With history festivals and re-enactments playing a regular part in the diaries of The D-Day Darlings and The Bombshell Belles, we've got to thinking what it is that makes the 1940s era so popular despite it being perhaps the most arduous decade in modern history.
Over the past few years we've seen a rise in bookings for our wartime acts, not only for private military functions but for 40s Weekends, WW2 Festivals and many other vintage events. During this time, our Darlings and Belles have performed in all manners of nostalgic locations such as museums, markets and airfields – even on classic buses and steam trains.
At each of these spectacular events, our acts are greeted with crowds of enthusiasts who really get in to the spirit of the event. Dressing in vintage fashions, men stroll by smartly in fedoras and zoot suits whilst ladies look the part with their hair in victory rolls, wearing shoulder pad-enhanced house dresses. WW2 military uniforms are also commonplace and it's usual to see land girls, soldiers and Air Force officers walking around in full character.
So, why the fascination with life on the home front?
From our experience in the scene, whilst many just enjoy to dress up and take in the entertainment, others are keen to discover how life was in the forties and these events provide the perfect opportunity to do either – or both. Whether it be partaking in tea and cake served on antique china, browsing through propaganda posters and ration books or stepping on to the battlefield to see a display of battle tanks in action, it is quite difficult not to get bitten by the nostalgia bug.
Recent highlights for our D-Day Darlings and Bombshell Belles include the Daily Mail Chalke Valley History Festival, Wicksteed at War and the 1940s Weekends at Severn Valley Railway and Black Country Living Museum, each of which has given our acts an authentic insight in to the community spirit and patriotic outlook so characteristic of the time. This sentiment – along with the music and fashions – is what initially inspired our director, Katie to form the Darlings ten years ago. Since then, the proliferation of vintage events has thrived significantly and has led to the addition of the Bombshell Belles to our portfolio as well as the theatre productions, The Songs That Won The War, In The Mood and The Complete World War II Experience.
Whilst there is undoubtedly a gloomier perspective to the Blitz, it is so encouraging to know that history still lives on with a collective sense of pride for this make-do-and-mend era. It also seems to have spurred on an interest in other key moments in time, with our Hollywood Starlets being sought out for 1920s-themed events inspired by the resurgence of The Great Gatsby. As specialists in providing vintage-style entertainment, Revival Live UK embraces the trend for recapturing the good old days of time past… Long may it continue!