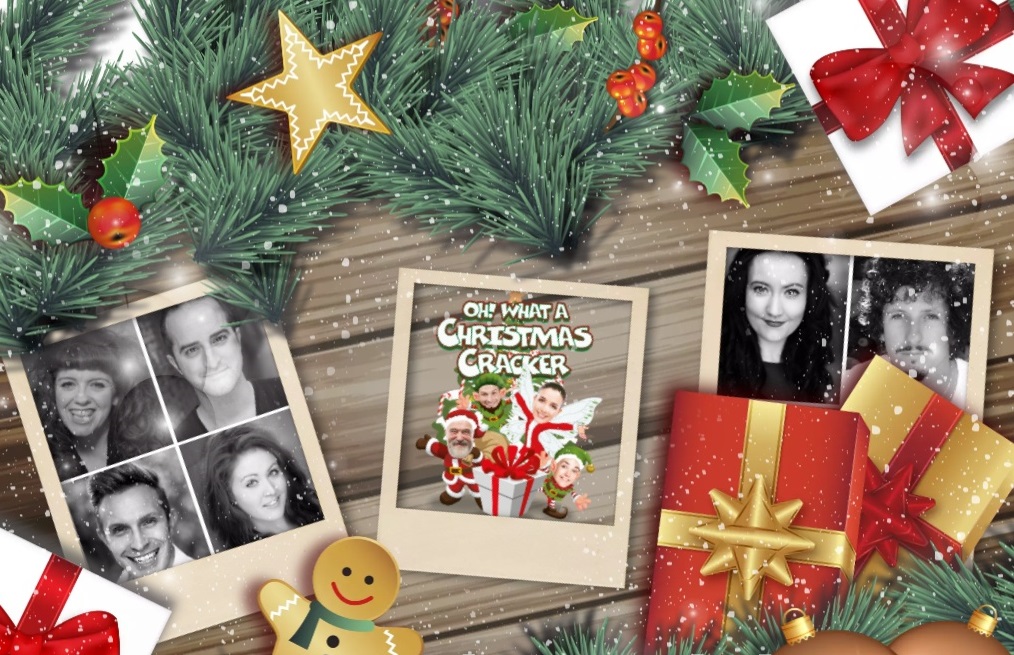 Back in May, our blog discussed the auditions we were holding in London for our new Christmas show, which will be running at Wicksteed Park throughout this coming November and December.
Our day in the Big Smoke was a hectic one for our creatives but we were fortunate to meet many accomplished performers who entertained us through hours of casting. Sadly, we only had so many roles to fill so we couldn't hire everyone. But after much thought and deliberation, we're delighted to reveal our incredibly gifted line-up!
The vivacious vintage songstress, Emma Ruth, will be playing the role of matriarch 'Mary', a frisky flirt who persistently pursues the aloof 'Nicholas', portrayed by charming actor-singer William Hazell. Bubbly beauty, Kirsty Minchella-Storer plays the role of our saucy temptress, 'Carol' who flaunts herself to every man she meets, including her sidekick 'Noel', a flamboyantly camp character performed by the entertaining Justin Ward. Rounding off our characters is showman 'Rudy', played by charismatic performer Faz Farrell, who is all loved up with cute, ditsy 'Holly', portrayed by actress Danielle Cross.
With cast members in place and after months of plotting scripts, song lists and routines, we rallied up our talented troupe last week to get down to the real nitty gritty – rehearsing! Being a Carry On-inspired show, packed with plenty of physical comedy, it made sense to begin with choreography run-throughs and having seen our cast in action, we are sure the movement on stage will only be the start of the hilarity.
More rehearsals are set for the weeks ahead, when the vocals and main production will be perfected. Already we're off to a flying start and can't wait to see the final production from start to finish, ahead of the opening show on Sunday 6th November.
We're thrilled with this latest production to our portfolio and look forward to the run of shows in the lead up to Christmas. Set to be a right carry-on, "Oh! What a Christmas Cracker" is filled with slapstick and innuendo, and we're sure that all those coming to see it will be left with high festive spirits. Find out for yourself and come along for a hilarious daytime performance… 'Tis the season to be jolly after all!