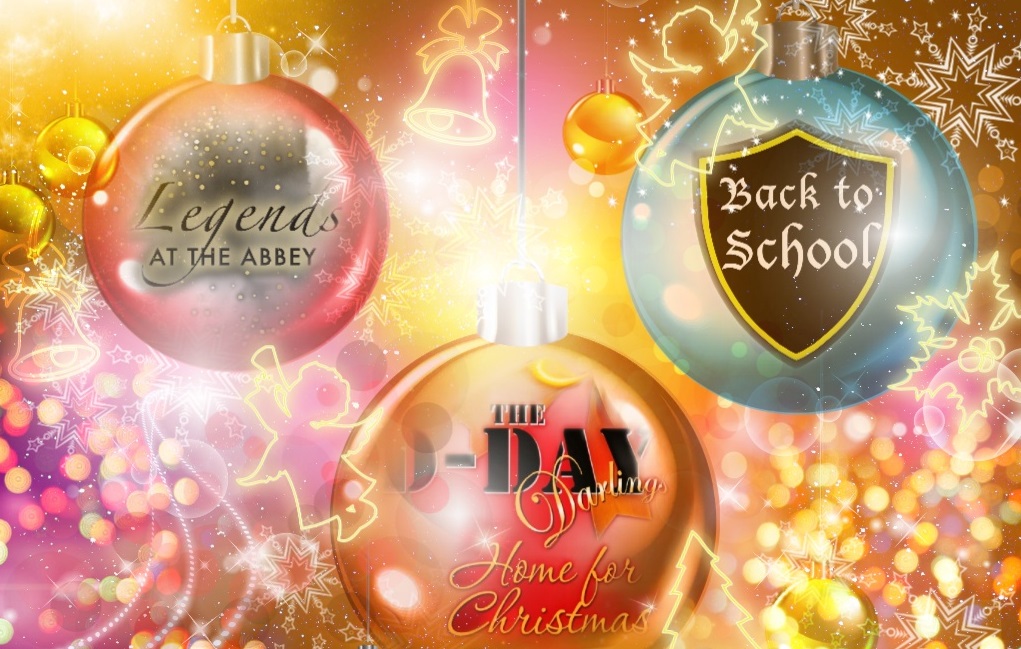 After an amazing run of events at Coombe Abbey, we're thrilled to be able to unveil the details of the shows we have in store for December… and what a line-up!
As well as their popular medieval banquet, Christmas party nights and festive afternoon teas, Coombe decided they wanted to amplify their entertainment with something a little different. Naturally, after a year of working together – and a number of successful events – we were the first point of call for new ideas.
After putting on our thinking caps, the creatives provided some options of bespoke entertainment packages which would be produced exclusively for the venue and thankfully, our ideas were a hit. So much so that they will also run through each month of 2017!
So, as there is no better time than Christmas to get in the party spirit our two new shows, 'Back to School' and 'Legends at the Abbey' will launch in December, giving guests a taster of what's to come next year. Kicking off the celebrations on 14th December, the cast of Back to School will be singing and dancing through the hits of 80s and 90s. This upbeat show has been so much fun to create and it's likely to be just as enjoyable for the audience.
Our other exclusive show coming to Coombe, Legends at the Abbey includes a cast of professional artists who will perform alongside a renowned tribute act to create a Las Vegas-style spectacular. The first of these dates, on 22nd December, will showcase 'The Elvis Experience' offering which has further dates coming up next year, alternating monthly with our 'Tom Jones Experience'.
Whilst we're excited to launch these new products, regulars to Coombe Abbey may be happy to hear that we do also have some favourites returning in December too. Our 1940s sweethearts, The D-Day Darlings will be performing their festive concert, 'Home for Christmas' on the 19th and 21st December alongside our 'Christmas Crooner'. Packed with nostalgic yuletide classics, this show is guaranteed to get everyone in the spirit of the season.
Entertaining kids – big and small – our Disney-inspired show, 'Magical Kingdom Songbook' will again be making an appearance on 27th and 28th December for another two enchanting afternoons at the 'Princess Tea Party' events.
There is a Santa's sack full of wonderful events coming to Coombe Abbey in the coming weeks and we're thrilled to be a part of it. Whether it's off-the-shelf or a bespoke production, we pride ourselves on providing only the highest calibre of entertainment. But don't just take our word for it – take a look at what's on and come see for yourself. Go on, treat yourself… it's Christmas! ?