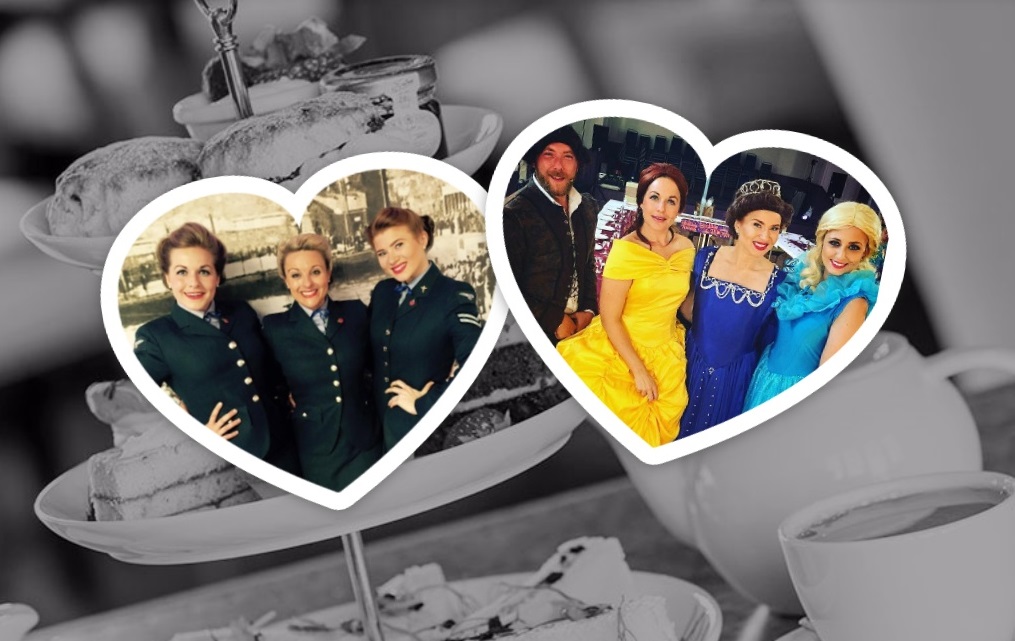 Over recent months, we've seen a huge rise in interest for our vintage acts to perform during afternoon teas at a number of venues across the UK. As the majority of dates have sold out – and pretty quickly after tickets going on sale – it's got us wondering why such events have suddenly become so popular.
Of course, many have enjoyed afternoon tea since the 1800's though the particulars of the ritual have evolved over the years. Once a tradition enjoyed only by lords and ladies wealthy enough to afford such delicacies as tea, the celebration still holds a certain elegance and very English charm; perhaps this explains why there has been such a roaring renaissance of afternoon tea occasions being held at hotels recently. But then why do themed afternoon teas seem to hold more appeal?
Years of working within the entertainment industry has taught us that creating an 'experience' is the key to a great show. People like to feel involved in the performance, it makes them feel special and they're more likely to remember it for years to come. So, whether it's celebrating a special occasion or simply spending time with a loved one, indulging in an array of tasty treats can be made more memorable when brought together with live entertainment.
Considering the patriotic sentiment delivered by The D-Day Darlings, it is clear to see why they're possibly our most sought-after act for these quintessentially British events. As well as providing a sense of nostalgia, this 1940s act has got audiences singing along and waving their flags at various venues this year, including Moor Hall Hotel & Spa, Beaumanor Hall and Coombe Abbey Hotel.
Also in demand, our Magical Kingdom Songbook has been bringing families together to enjoy a magical afternoon of Disney songs and dress-up. With Princess Tea Parties coming up at Coombe Abbey later this month and more dates pencilled in at other hotels throughout 2017, it looks like our performing Prince and Princesses have unveiled another trend for themed afternoon teas.
Whatever the occasion, it seems that live entertainment adds that extra special element to each social meeting, turning them into a momentous event. As the bookings roll in for yet more themed afternoon teas in the New Year and beyond, we look forward to introducing our other vintage acts and theatre productions to new venues also looking to get a slice of the pie… or scone, in this case!