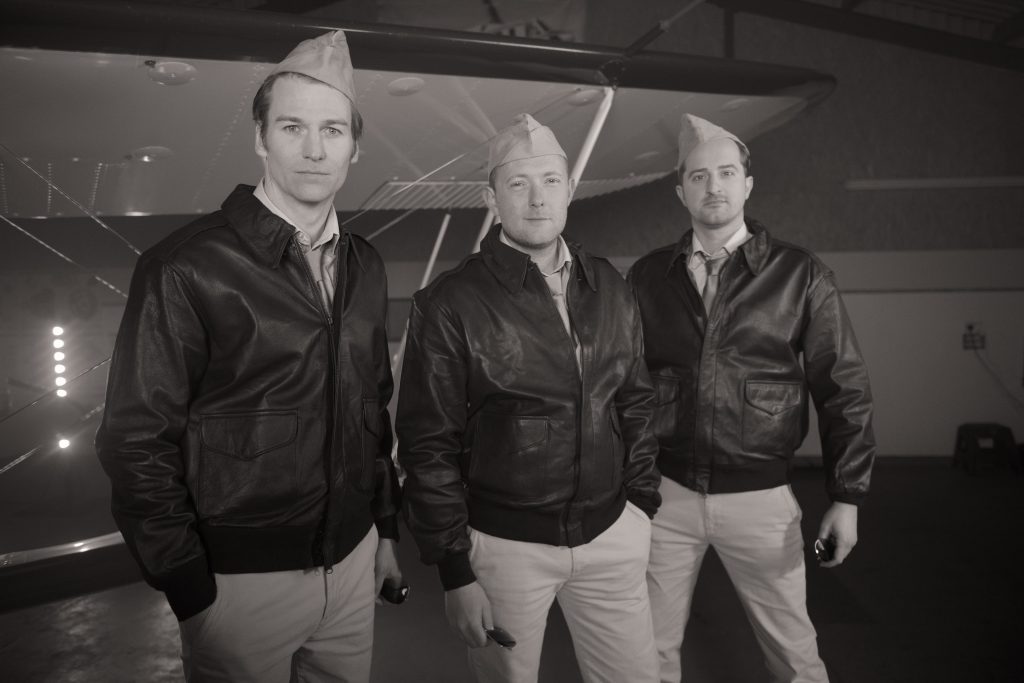 After announcing details of our new all-male trio The Bombshell Beaus earlier this month, we have seen a staggering number of enquiries from clients and followers, all wanting to find out more about our dashing wartime act… and their availability.
Their debut performance at Coombe Abbey last Sunday, found our Beaus serenading a full house of mums and families as they enjoyed a special afternoon tea for Mother's Day. The sold-out event was concluded with rapturous applause, with a number of requests to return for more shows in the coming year.
Whilst it comes as no surprise to us that the Beaus would be a hit with the ladies, this vintage act was born from the desire to have an alternative offering to our established acts, The Bombshell Belles and The D-Day Darlings, which we could add to our wartime entertainment portfolio. Both the Belles and the Darlings are successful groups, having performed at military events, 40s weekends and themed festivals over the past decade – many of which they are booked for time and time again.
Over recent months, however, we have received requests for something 'a little different'; an act which has the same distinctive vocal-harmony sound and nostalgic charm as our female trios, but with different, equally professional, performers. Rising to the challenge, director Katie Ashby began to explore ideas for an act which would add to the variety of Revival Live UK's shows and have universal appeal.
Having received such positive feedback for the male entertainers cast in our theatre productions, it seemed a natural choice to create an all-male act and so, after a few discussions and a lot of creative input, The Bombshell Beaus were formed.
Following many rehearsals and meticulous run-throughs, we returned – this time with the Beaus and Belles – to Stoke Golding Airfield where we got the cameras rolling for the filming of a promo and on-location photoshoot, in preparation for publicity to be created shortly afterwards.
Since their official launch, we have been overwhelmed with the response over our 'Boogie Woogie Bugle Boys' and after the success of last Sunday's show at Coombe Abbey, we are excited to see this act don their uniforms and aviators at more events through the months – and years – ahead.
'In the mood' to swoon? The Bombshell Beaus might be coming to a venue near you soon – keep your eyes peeled here for updates. Also available to hire for private functions – get in touch for more details.